Worry Button

10th Jan 2022
Stanwell School has a new website which can still be found at www.stanwell.org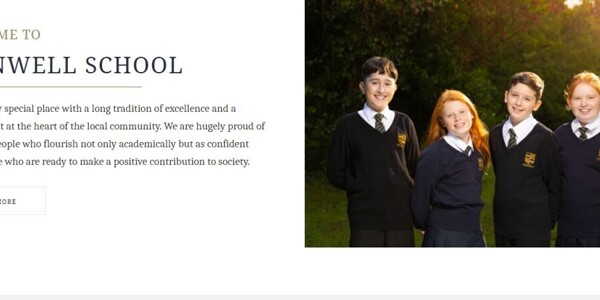 The aim of the website is to provide clearer communication to all stakeholders. We have aimed to be two clicks away from any piece of information.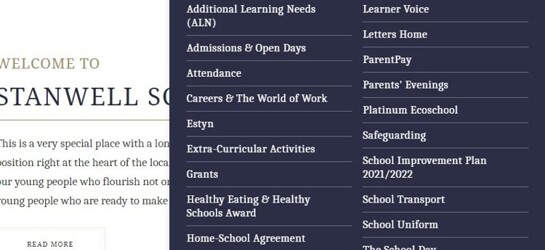 Any feedback on the new site would be appreciated.
Wellbeing is an imperative aspect to school life and something that we know is vital to support learners here at Stanwell. There is a section on the website called Wellbeing which can be accessed using About Us and Wellbeing. The webpage looks like this: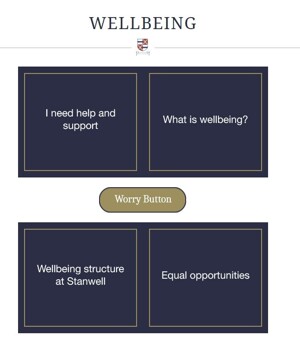 On the webpage there is information about wellbeing in Stanwell, information about who to contact, outside agencies used and external support that can be accessed if there is an issue.
The new website will provide an additional opportunity to report any issues/concerns. In the middle of the page there is a worry button, which links to a Google form. This is available for any pupil or parent/carers to use if there is an issue that you would like to report. This information will be passed on to Year Tutors who will investigate and help to support the individual. Parents/Carers can continue to email Year Tutors directly or telephone school to speak to them as before.