Uniform Consultation
11th Jan 2022
Thank you very much to all of the pupils, parents/carers, members of staff and governors who completed the uniform questionnaire last term. There were over 1400 responses which was extremely useful. This questionnaire was analysed in conjunction with the detailed discussions had with pupils in school and the outcome of this uniform consultation are below.
Change 1 - The school uniform will be change to one colour. Navy blue.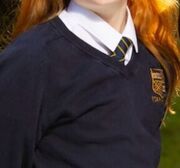 All pupils in Year 7 and Year 12 will move to Navy blue school uniform from September 2022. If other pupils in Year 8/9/10/13 wish to make the move to Navy blue as well, they are more than welcome.
Change 2 – The school skirt style will be altered as many pupils stated that they did not like the current pleated version. The new skirt will be a twin pleated skirt. See photograph below. The new skirt can be seen in more detail at https://www.trutex.com/senior-twin-pleat-skirt#189=20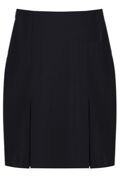 Change 3 – All pupils will be able to wear plain blue navy trousers. Previously the navy uniform had pin stripes. This will not be the case from September.
The changes will be compulsory for Year 7 and Year 12 September 2022 and we encourage all parents/carers to buy the new uniform going forwards as pupils grow and need new items. The school have been in contact with the school uniform suppliers and more information will follow for parents/carers in preparation for September 2022 to ensure that everyone is clear about the correct uniform to purchase.