A Level Results Day 2022

18th Aug 2022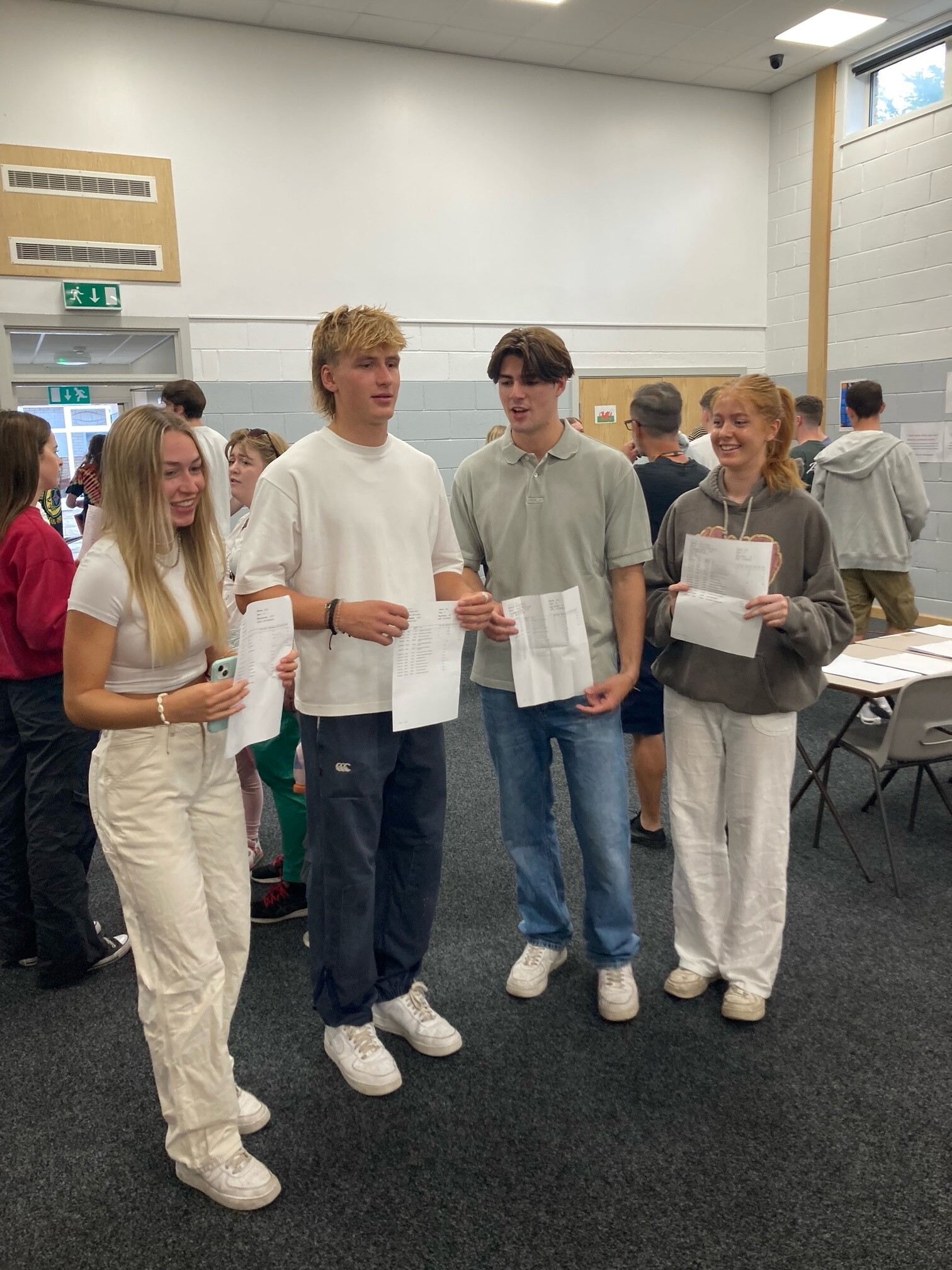 A Level Results Day 2022 allowed students to reflect on their achievements and to receive well-deserved congratulations from their teachers and parents/carers.
Ms L Bekker and Mr K Watkins, Heads of Year 13, are delighted with all that the year group has achieved throughout their time at sixth form. Mr Watkins said, "All the staff are very proud of them and they should be proud of themselves for the will to succeed they have consistently shown; this has translated into an exceptional set of results for this year group."
Ms Bekker complimented the students' commitment and stated that, "they have been a great year group throughout their time at Stanwell and are fantastic ambassadors for our school and a real credit to their families. They will be missed around school but we know that they will go on to future success and fulfilment in the next stages of their lives."
Mr T Brown, Headteacher, thanked the Year 13 cohort for their contribution to school life and wished them every success at university, in their gap years and in their apprenticeships and employment. There were many outstanding individual performances including Lucy Kanias and Amelia Brennan who achieved 5 A* grades at A level, Zoe Cornelius, Lowri Greenow, Davies Hedgecoe, Arabella Hodges, Eve Jefferies, Holly Shah, Nia Tricklebank, Trinity Hu, Michael May and Niamh Rind who achieved 4 A* grades at A level.
There are too many success stories to name everybody who has excelled in what has been a challenging two years for our students and staff and we congratulate each and every one of them.