GCSE Results Day 2022

25th Aug 2022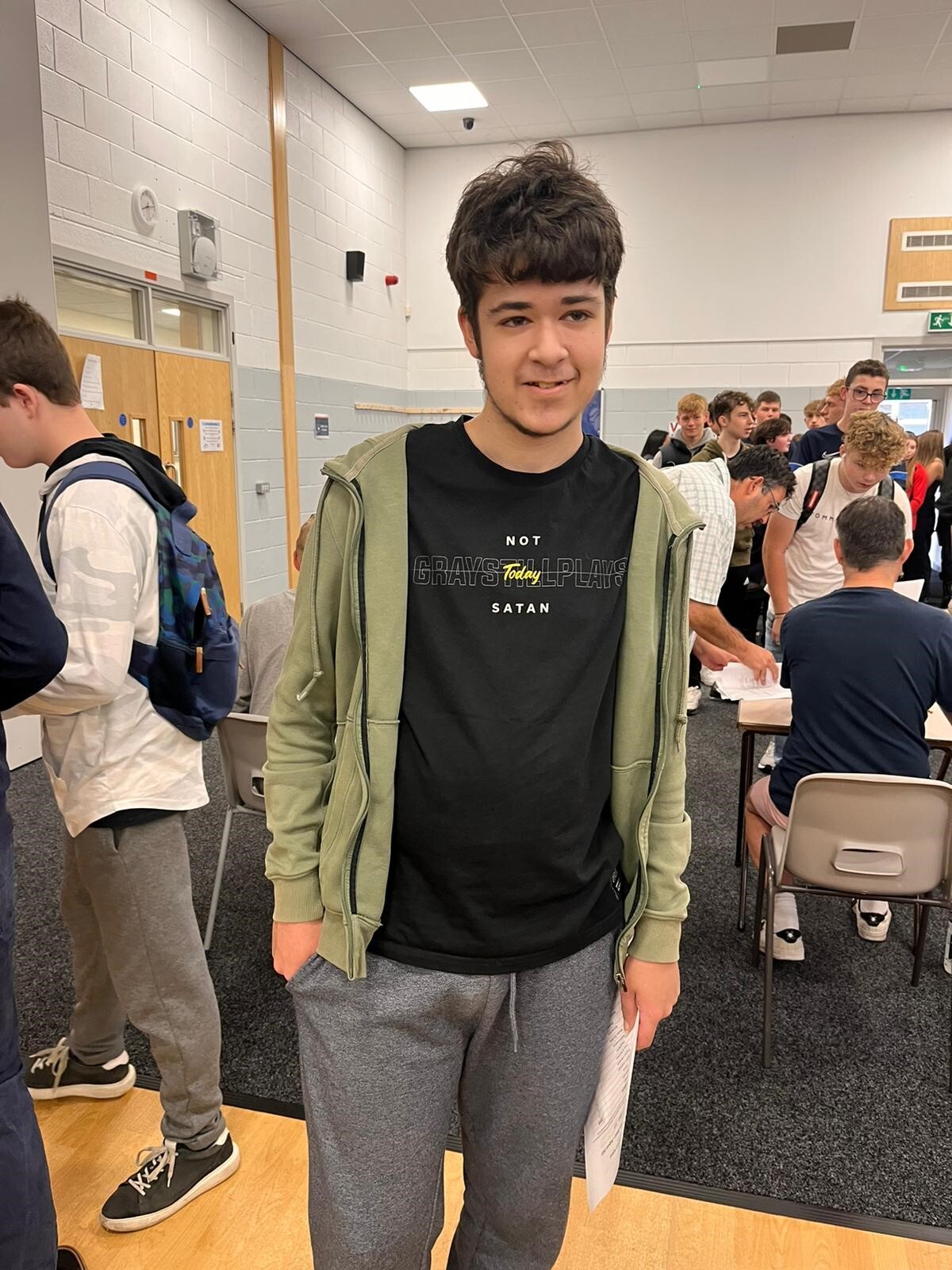 GCSE Results Day 2022 was a very proud moment for students and parents/carers of Year 11 and all their subject teachers. Preparation for the first exams to take place since 2019 was meticulous throughout the year and the students are to be commended on the mature and diligent way in which they approached the assessments. Teaching staff were delighted by the excellent standards achieved in all subject areas and this is reflected in the outstanding results once again achieved at Stanwell. Mr C Ashton, Head of Year 11 said, "we are so proud of the year group for this brilliant set of results and for the hard work they put in throughout the course to achieve them. They have shown great resilience and character in working to the best of their abilities which is reflected in the superb results we are celebrating today. My colleagues and I would also like to thank all the parents and carers for their work alongside staff to support and guide the children."
Mr J Mansfield, Deputy Headteacher said, "Stanwell Year 11 students have excelled, and their resilience over the last three years of significant disruption cannot be underestimated. The results they have achieved equip them to move on to the next phase of their lives and we are very pleased that the vast majority have opted to stay on at school for sixth form studies."
There were many impressive individual results including 15 A* and A grades for the following pupils: Emily Maunder, Natasha Collinson, Rachel George, Rebeca Jones, Kimi Wong, Beatrice Spence, Martha Tomalin-Reeves, Toby Hill-Collins, Scott Bown, Annabel Grosfils, Nia Jones, Emily Anna Galatsidas, Sepp Forton, Daisy Clarke, Isobel Alaszewski and Manon Thomas. There are too many success stories to name everybody who has excelled in what has been a challenging two years for our students and staff and we congratulate each and every one of them.